ANNOUNCEMENTS
4 months ago


Tracks starts for girls on Monday, April 16th and for boys Tuesday, April 17th.



WY-TOPP Summative Testing April 16- May 11
PTO Meeting @ Uncle Charlie's upstairs Wednesday, May 9th @ 5:30
themed class room gift basket donations has been extended to Thursday, April 26th

Friday April 27th is the Deming/ Miller Carnival @Deming 5:30-7:30
Red Nose Foundation Fundraising April 23-May 11
Family game Night at Miller Friday, May 4 5:00- 7:00 pm
Teacher Appreciation Week Monday, May 7- Friday, May 11
4-6 Track meet at East High School Monday, May 7 @ 8:45 AM

Be Informed

Please refer to the School Resources Section for Upcoming events! Our Grizzly news is located there and you will find important info regarding our grizzlies!

Red Nose Kick Off!

The Red Nose Foundation fundraiser kicked off this week. The fundraising competition is April 23- May 11. Students may bring change to donate for the grade. The grade level that raises the most money earns a grade level party. Students may also bring $1 to purchase a read nose. Check out the flyer in the school resource section for more information
Deming/Miller at Roller City

Both schools took some time out of their day to have some fun with classmates roller skating! Fun was had by all!

2018 Grizzly Carnival

Coming to Deming Friday, April 27th 5:30-7:30 PM. Refer to School Resources section to see the flyer for this event

ANGER MANAGEMENT

Presented by Office of Youth Alternatives. Learn about anger and how to deal with it. Cost is free and is directed towards students in 4th-6th grade. See School Resource section for more details.

Class is being offered

Prairie Wind Elementary is offering a Love & Logic parenting class, The class is open to any interested parent. The class is at Prairie Wind on Thursday evening beginning April 12-May 17, 6:00-7:00 PM. Childcare is provided. The class is $10 per person/couple to cover the cost of the book. Please call 771-2340 to sign up for the class.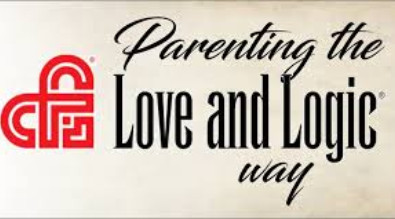 Miller Grizzlies got a new sign!
Check out the new sign for Miller! Many thanks to our PTO for supporting this spectacular purchase!
Schoolstore.com!
It is a success! This fundraiser is beginning to show profit! It is easy as 1. go to Schoolstore.com, selecting Miller and then the store you are wanting to purchase from ( example: Target, Walmart, etc.). 2. complete your shopping. 3. Schoolstore will donate a percentage of your purchase to our school. Please contact Miller office if you have any questions.
Thank you Student council

Our student council participated in the homecoming parade held at Central High. Thank you Mrs. McHenry and grizzlies for representing Deming Miller!!



Miller Student Council

The students have spoken and here is our new Miller Student Council!

Welcome:
6th grade: Keelan Anderson & Kaitlyn Blackman

5th grade: Crimson Flowers & Daniel Haslauer
4th grade: Wilson Flack & Marlo Ellis

A special thanks to AnnaMarie Hales and staff of Hereford Ranch for their wonderful hospitality! Our annual 'Stomp out Bullying" day was a success and lots of fun learning and memories were made! The kids look forward to visiting the ranch every year, Thank You!!!
Come to our next PTO meeting
When: Wednesday, May 9th, 2018

Time: 5:30 PM
Where: Uncle Charlie's Grill, 6001 N. Yellowstone Rd.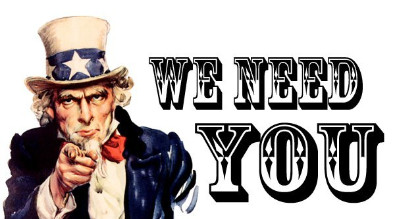 Celebrating Excellence with the principal

The "Golden Ticket" drawing is held each month. Students from each classroom are eligible by having earned a grizzly ticket during the month for demonstrating responsible, safe and respectful behavior. The "golden Ticket" winner from each classroom get to enjoy a delicious meal with Mrs. Hunter. Way to go Grizzlies!







introducing march Golden Ticket Winners!

Colorado Coomes, Hadyn Fleming, Marlo Ellis, Opal Chavez-Turse

Key of Excellence for April!

The Key of Excellence for March is "Flexibility!" The idea of flexibility is to make changes when something is not working, to do things differently, or to ask for help when needed. Flexibility also means keeping goals at the front of what you are doing and to make changes as it is necessary to achieve the goals.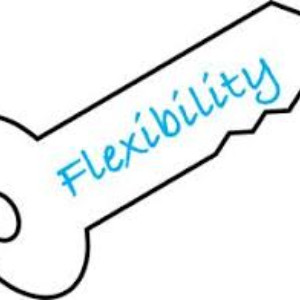 Announcing Miller February Key Students
Students at Miller Elementary are learning about eight desirable character traits. The Key traits are Integrity, Failure Leads to Success, Speak with Good Purpose, This Is It, Commitment, Ownership, Flexibility, and Balance. Teachers select students from their classrooms who exemplify the trait and are named as the "Key Student of the Month". Key students are recognized at a celebration sponsored by our business partners Blue Cross/ Blue Shield and Mr. Jim's Pizza.

Marley Hudson (4th), Isabella Thomas (5th), Brayden Metcalf (6th), Seymour Anderson(4th)