MILLER SCHOOLWAY APP FEED
ANNOUNCEMENTS
3 days ago






Deming/ Miller Staff are

really

"Jazzed" for the New School Year!



School Pictures

School pictures are scheduled for Friday, September 21. Order forms should be coming home real soon in your child's back packs.

World's Finest Chocolate Fundraiser

In Coordinating with PTO, our school wide fundraiser involves chocolate this year- YUM!

STARTS; Friday, August 31
ENDS: Friday, September 21.
Look for details in your child's back pack or in the School Resource section!

Cheyenne Schools Foundation 5k Walk/Ru

n


The Cheyenne Schools Foundation 5K Walk/ Run is just around the corner. It is scheduled for Saturday, September 22, at 8:00 a.m. The school with the highest percent of student participation in the Walk/Run receives $500.00. Please look in your child's back pack for more information. Forms need to be returned to teachers by September 19th.

BOX TOPS for education

Deming/ Miller's PTO is collecting Box Tops for Education. Beginning soon, collection boxes will be in all Deming/ Miller classrooms for students to bring collected Box Tops to school. Our fall goal is to collect as many Box Tops as possible by November 1. Box Tops are each worth 10¢ for your school! Let's get collecting!

AVID: Advancement Via Individual Determination

What: AVID Parent info Night

When: September 17, 5:30- 6:00
Where: Deming Gym



Miller Student Council

The students have spoken and here is our new Miller Student Council!

Welcome:
6th grade:

5th grade:

4th grade:

Come to our next PTO meeting
When: Wednesday, September 12

Time: 5:30 PM
Where: Uncle Charlie's Grill, 6001 N. Yellowstone Rd.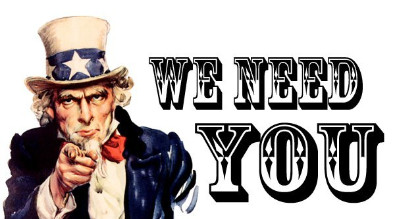 Celebrating Excellence with the principal

The "Golden Ticket" drawing is held each month. Students from each classroom are eligible by having earned a grizzly ticket during the month for demonstrating responsible, safe and respectful behavior. The "golden Ticket" winner from each classroom get to enjoy a delicious meal with Mrs. Hunter. Way to go Grizzlies!




Key of Excellence

The Key of Excellence for September is "Integrity!" The "Integrity" Key 's focus is to " Do what is right even when it is hard" Each month during the school year we will focus on a KEY OF EXCELLENCE to help our Grizzlies learn quality character traits. In September, we are helping our Grizzlies learn about "Integrity" and what it means to have "Integrity."

PRINCIPAL'S PAGE
3 days ago
Welcome Mrs. Hunter!

A Letter from our Principal

It is my pleasure to be the Principal of the greatest elementary school in Laramie County School District #1. Words cannot explain how fortunate I am to work with such an exceptional group of students, staff and parents. I know that Deming-Miller Elementary is the "best kept secret" in Cheyenne, and that together, we can "Make a difference and ensure that all our students achieve academic and emotional success." Without a doubt, the commitment to the Deming-Miller learning community is what makes our school top notch! Working together we can provide students with many opportunities to -- "Make a wish, take a chance, and make a change."