ANNOUNCEMENTS
about 1 month ago


Every HERO needs a Squad

Deming Miller is coming together to help fight Childhood cancer. For the next couple of weeks we have set a goal to raise $1500 for the Leukemia and Lymphoma society. Help your child collect pennies to help us reach our goal. We have incentives thru out the week the students can participate with a donation of $1. They can "buy" early recess, join in a dance party and even "pie" their teacher and Principal. See the videos of the month section to watch the 5thgraders pie Mrs. McHenry and Mrs. Hunter and students busting some serious moves!!



Time to order Deming Miller Apparel

Please place orders by Friday November 30,2017 to receive them before Christmas break. They make a great Present!

See school resource section for more info about ordering (Also, look for info in your child's backpack).

a special thanks to our Veterans

Friday, November 10, Deming/ Miller will be having an assembly in honor of our veteran's. The assembly is being held in the Auditorium in the Admin Building at 9:30. We hope to see everyone there:)

Thank you Student council

Our student council participated in the homecoming parade held at Central High. Thank you Mrs. McHenry and grizzlies for representing Deming Miller!!

The Tourists have come to town

Miller Staff went all out for Spirit Week, Grad your fanny pack, binocular's and camera because there is a lot of "sight seeing" happening today!
Tourist day was a HOME run in support of Central Homecoming!!





Congratulations!!
These students qualified for this years Spelling Bee Team!
Mason Counter, 6th
Brayden Metcalf, 6th
Miles Porwoll, 6th
Izzy Thomas, 5th



Miller Student Council

The students have spoken and here is our new Miller Student Council!

Welcome:
6th Grade: Hadyn Fleming & Taliah Morris
5th grade: Izzy Thomas & Nadia Burdett
4th grade: AB Guiterrez & Opal Chavez- Turse

A special thanks to AnnaMarie Hales and staff of Hereford Ranch for their wonderful hospitality! Our annual 'Stomp out Bullying" day was a success and lots of fun learning and memories were made! The kids look forward to visiting the ranch every year, Thank You!!!
Come to our next PTO meeting
When: Wednesday, January 10, 2018

Time: 5:30 PM
Where: Uncle Charlie's Grill, 6001 N. Yellowstone Rd.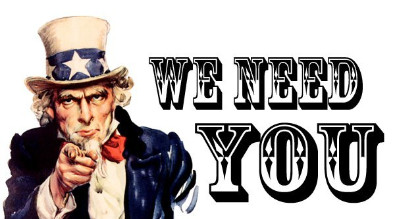 Celebrating Excellence with the principal

The "Golden Ticket" drawing is held each month. Students from each classroom are eligible by having earned a grizzly ticket during the month for demonstrating responsible, safe and respectful behavior. The "golden Ticket" winner from each classroom get to enjoy a delicious meal with Mrs. Hunter. Way to go Grizzlies!







introducing September Golden Ticket Winners!

Willa Prius,Hanna Huey, AB Guiterrez, West Anderson





Key Students of the Month

Students at Miller Elementary are learning about eight desirable character traits. The Key traits are Integrity, Failure Leads to Success, Speak with Good Purpose, This Is It, Commitment, Ownership, Flexibility, and Balance. Teachers select students from their classrooms who exemplify the trait and are named as the "Key Student of the Month". Key students are recognized at a celebration sponsored by our business partners Blue Cross/ Blue Shield and Mr. Jim's Pizza.

Announcing Miller September Key Students

Lily Wright (6th), AB Gutierrez (4th), Ava Walsh (4th), and Emilia Ricley (5th).

PRINCIPAL'S PAGE
about 1 month ago
Welcome Mrs. Hunter!

A Letter from our Principal

It is my pleasure to be the Principal of the greatest elementary school in Laramie County School District #1. Words cannot explain how fortunate I am to work with such an exceptional group of students, staff and parents. I know that Deming-Miller Elementary is the "best kept secret" in Cheyenne, and that together, we can "Make a difference and ensure that all our students achieve academic and emotional success." Without a doubt, the commitment to the Deming-Miller learning community is what makes our school top notch! Working together we can provide students with many opportunities to -- "Make a wish, take a chance, and make a change."
Introducing new cubs to our Grizzly family
about 1 month ago
David Briggs

School Psychologist

I am a Nationally Certified School Psychologist. I earned my Educational Specialist Degree in school psychology from the University of Northern Colorado in 2010. I have worked full time in the school setting for the last seven years. I grew up in Rexburg, Idaho, which is a sleepy little farm/college town in South Eastern Idaho. I attended one year of college at Idaho State University (ISU) after high school, before taking the opportunity when I was 19, to perform service-based missionary work in various parts of Brazil for two years (I am rusty, but still fluent, in the Portuguese language). Upon my return, I transferred from Idaho State University to Brigham Young University-Idaho, where I met my wife and graduated with my Bachelor's degree in Psychology, with minors in neuroscience and Portuguese. More recently (August 2017), I finished a Master's Degree in Educational Leadership from the University of Wyoming. My wife and I now have six wonderful children (including recent twins). I enjoy watching movies and college football (particularly Boise State Football), playing golf and basketball, listening to music, and spending time fixing things and being with my family. Otherwise, I am passionate about my work and helping others understand and live up to their potential.
Jana Stone

6th grade Teacher

A message from Jana:
Hi! My Name is Mrs. Stone and this is my 10th year teaching. This is my first year at Miller Elementary and I am excited to make this my best year yet!!
I taught at a private French school and two public schools. After that, I was an English teacher trainer in the Peace Corps, working in Moldova, in Eastern Europe. Then I came to Cheyenne and taught at Fairview Elementary for three years.