MILLER SCHOOLWAY APP FEED
ANNOUNCEMENTS
3 months ago






Deming/ Miller Staff are

really

"Jazzed" for the New School Year!

Happy Halloween

Teacher Meme's





Don's get caught out in the cold!

The bus runs from Deming to Miller and Miller to Deming every morning and afternoon. Please refer to school resources for the bus schedule
CAUGHT THAT BUS







School Way App!

Parents are encouraged to add the School Way app to their cell phones. The School Was app is another communication that is similar to messenger. Various information is sent using the School Way App. A direction page of how to add and access the School Way App can be found in the Grizzly News in School Resource section.

Grizzly Annual Community Service!

It is time to begin our community service project for the Coalition for the homeless. The individuals receiving the bags are so appreciative of the time and effort that all of our Grizzlies put into the bags. The items in the bags are donated by our Grizzly families. Each grade level collects specific items that are put into the bags. Please refer to the Grizzly news in School Resource section for more information.

World's Finest Chocolate Sale after the sale!

If you are looking for a great candy to have on hand, please stop by our office to purchase a box of World's Finest Chocolate. The cost is $60.00 and the box contains 60 chocolate bars. We have a good supply left and this is a great item to have when a snack is needed.

BOX TOPS for education

Deming/ Miller's PTO is collecting Box Tops for Education. Beginning soon, collection boxes will be in all Deming/ Miller classrooms for students to bring collected Box Tops to school. Our fall goal is to collect as many Box Tops as possible by November 1. Box Tops are each worth 10¢ for your school! Let's get collecting!



Miller Student Council

The students have spoken and here is our new Miller Student Council!

Welcome:
6th grade:

5th grade:

4th grade:

Come to our next PTO meeting
When: Wednesday, November 14

Time: 5:30 PM
Where: Uncle Charlie's Grill, 6001 N. Yellowstone Rd.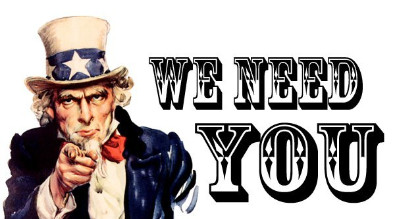 Celebrating Excellence with the principal

The "Golden Ticket" drawing is held each month. Students from each classroom are eligible by having earned a grizzly ticket during the month for demonstrating responsible, safe and respectful behavior. The "golden Ticket" winner from each classroom get to enjoy a delicious meal with Mrs. Hunter. Way to go Grizzlies!




Key of Excellence

The Key of Excellence for November is "Speak with Good Purpose". The focus of "Speak with Good Purpose" is where Grizzlies use nice, kind words when speaking to others. This Key of Excellence is the idea of thinking before you speak or act. It also includes feeling safe to speak openly and directly with one another while using respectful, kind language. Our Grizzlies demonstrate great understanding and use this key all the time.

PRINCIPAL'S PAGE
4 months ago
Welcome Mrs. Hunter!

A Letter from our Principal

It is my pleasure to be the Principal of the greatest elementary school in Laramie County School District #1. Words cannot explain how fortunate I am to work with such an exceptional group of students, staff and parents. I know that Deming-Miller Elementary is the "best kept secret" in Cheyenne, and that together, we can "Make a difference and ensure that all our students achieve academic and emotional success." Without a doubt, the commitment to the Deming-Miller learning community is what makes our school top notch! Working together we can provide students with many opportunities to -- "Make a wish, take a chance, and make a change."