ANNOUNCEMENTS
2 months ago




No School: Monday, January 15
WY-TOPP Winter Testing: January 16- February 9
End of 2nd Quarter and 1st Semester: January 19
Miller Grizzlies got a new sign!
Check out the new sign for Miller! Many thanks to our PTO for supporting this spectacular purchase!
Schoolstore.com!
It is a success! This fundraiser is beginning to show profit! It is easy as 1. go to Schoolstore.com, selecting Miller and then the store you are wanting to purchase from ( example: Target, Walmart, etc.). 2. complete your shopping. 3. Schoolstore will donate a percentage of your purchase to our school. Please contact Miller office if you have any questions.




It's getting a little chilly outside!

Remember to bundle up for kids appropriately. Children will go outside when the Wyoming weather permits. Consider dressing them in layers and don't forget their Winter Jackets, hats, mittens and boots!

Thank you Student council

Our student council participated in the homecoming parade held at Central High. Thank you Mrs. McHenry and grizzlies for representing Deming Miller!!



Miller Student Council

The students have spoken and here is our new Miller Student Council!

Welcome:
6th Grade: Hadyn Fleming & Taliah Morris
5th grade: Izzy Thomas & Nadia Burdett
4th grade: AB Guiterrez & Opal Chavez- Turse

A special thanks to AnnaMarie Hales and staff of Hereford Ranch for their wonderful hospitality! Our annual 'Stomp out Bullying" day was a success and lots of fun learning and memories were made! The kids look forward to visiting the ranch every year, Thank You!!!
Come to our next PTO meeting
When: Wednesday, January 10, 2018

Time: 5:30 PM
Where: Uncle Charlie's Grill, 6001 N. Yellowstone Rd.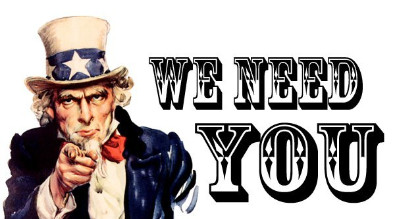 Celebrating Excellence with the principal

The "Golden Ticket" drawing is held each month. Students from each classroom are eligible by having earned a grizzly ticket during the month for demonstrating responsible, safe and respectful behavior. The "golden Ticket" winner from each classroom get to enjoy a delicious meal with Mrs. Hunter. Way to go Grizzlies!







introducing December Golden Ticket Winners!

Jackson Franks, Leo Somerset, Colton Vincent, Lila Welsch

Announcing Miller DECEMBER Key Students
Students at Miller Elementary are learning about eight desirable character traits. The Key traits are Integrity, Failure Leads to Success, Speak with Good Purpose, This Is It, Commitment, Ownership, Flexibility, and Balance. Teachers select students from their classrooms who exemplify the trait and are named as the "Key Student of the Month". Key students are recognized at a celebration sponsored by our business partners Blue Cross/ Blue Shield and Mr. Jim's Pizza.

Willla Pruis (4th), Michaela Krumwiede (5th), Hadyn Fleming (6th), Leo Somerset (4th)